Activities and entertainment
As many as they are varied!
A great atmosphere throughout the summer in our Occitanie family campsite!
As many as they are varied!
A 4-star Vias campsite where you'll never be bored…
Californie Plage offers many fun, sporting and water-based activities for your holidays! In a friendly atmosphere under the pleasant rays of the southern sun, and always with a smile, we provide a varied programme suitable for all ages.
Do you want to get away for a few hours to explore our beautiful region? The ideal location of our Languedoc Roussillon seaside campsite lets you take full advantage of the various tourist points of interest!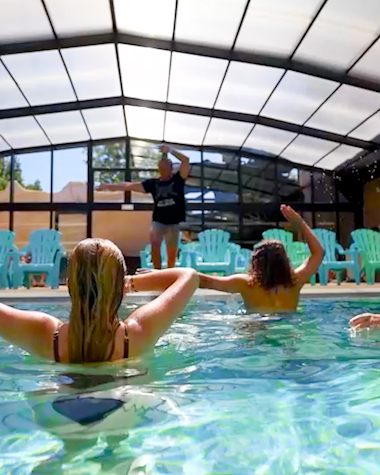 When "vacation" rhymes with "great situation"!
Activities
for all the family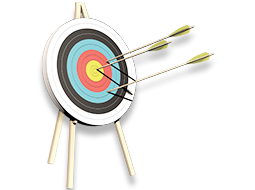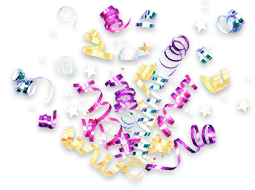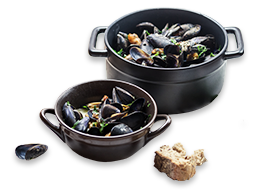 Take care of yourself and discover all kinds of sporting activities…
Our Californie Vias campsite is a true paradise for sports enthusiasts! Throughout your stay you will have the opportunity to take part in aquagym and fitness classes, or you can also enjoy the challenge of a basketball, beach volleyball or water polo tournament!
We also organise introductory sessions to let you discover certain activities such as archery.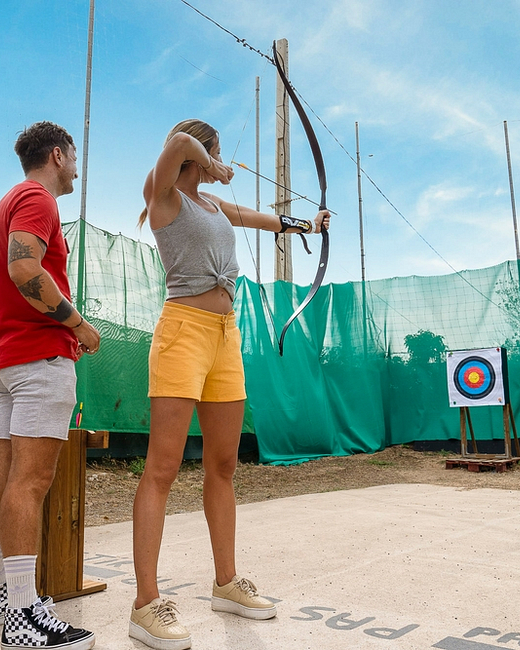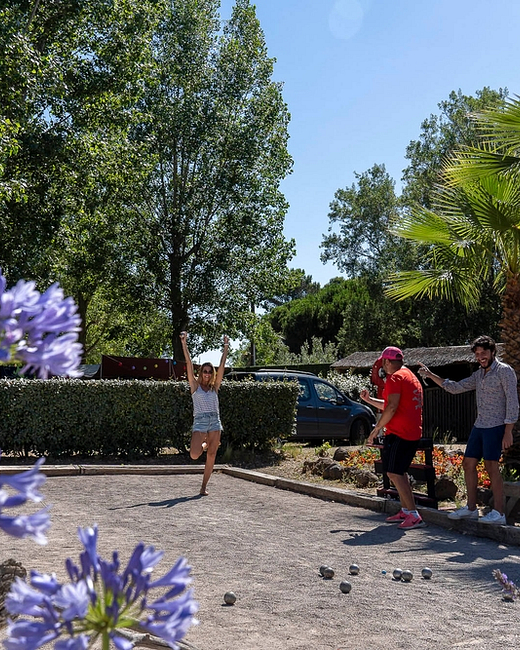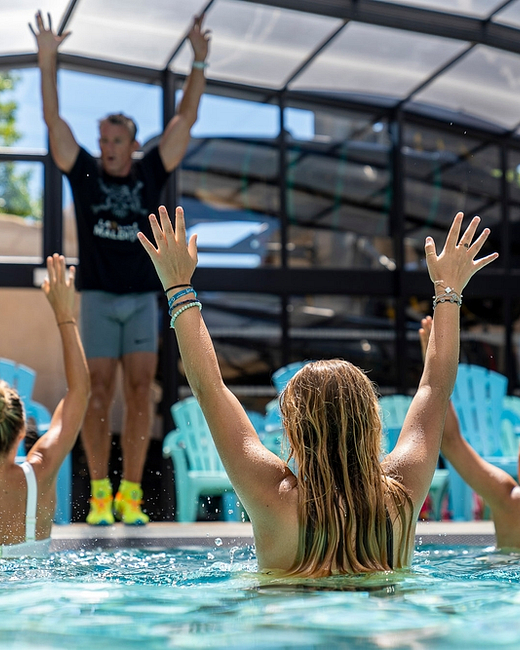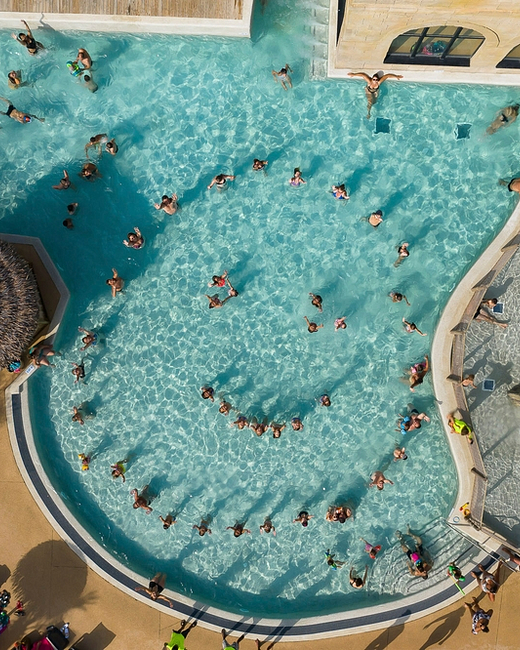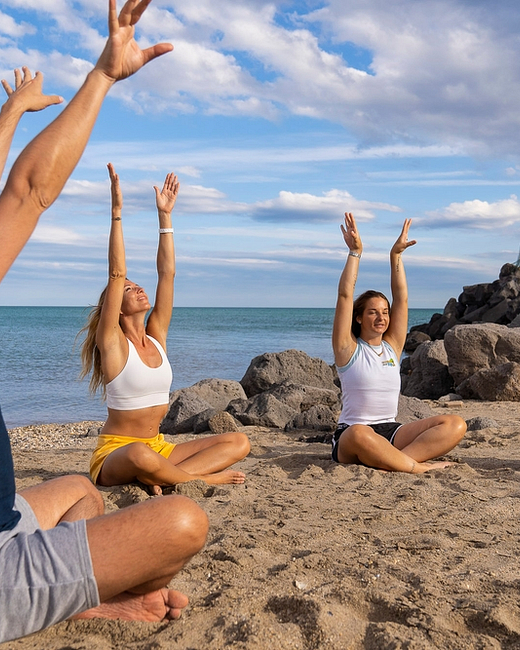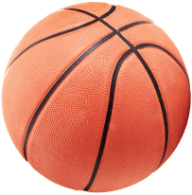 Superb facilities and amenities
available for your entertainment!
Located in the south of France, we would not want to ignore the usual practice of having a boules track in our campsite! One thing's for sure, the boules track is one of the most popular amenities for holidaymakers during their stay at our campsite in Vias Plage
To enable you to play, let off steam and sometimes even decide who will wash the dishes for the evening, our campsite is also equipped with table-tennis tables, multi-sports grounds (football, basketball, volleyball) and an archery range.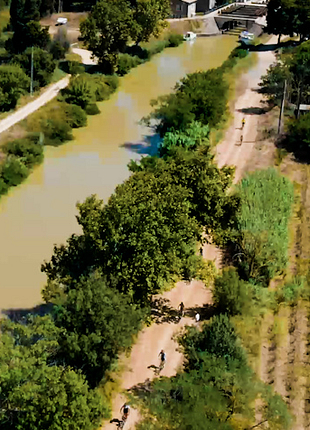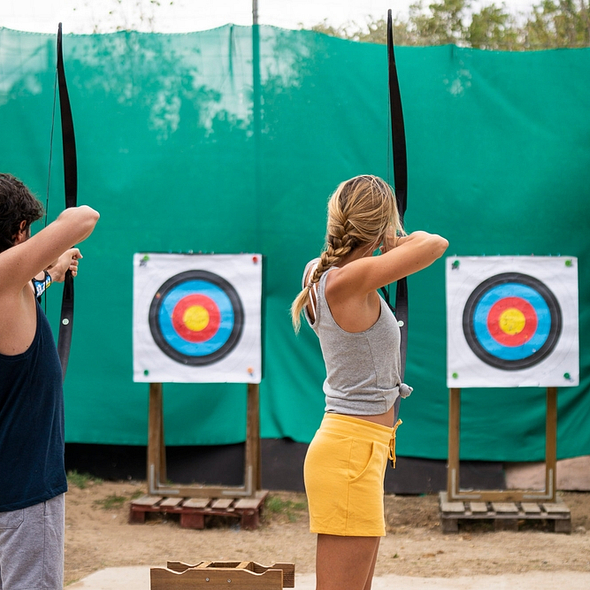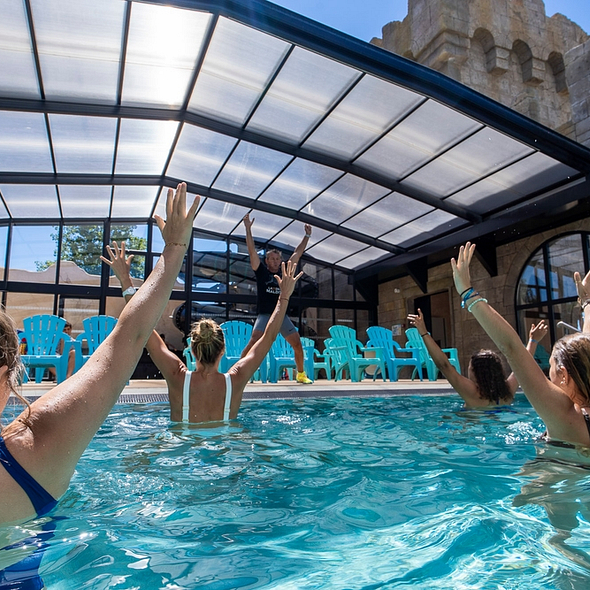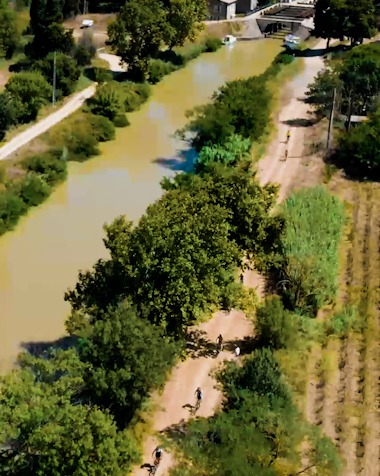 Lots of fun activities throughout the day!
In Californie Plage we encourage sports activities, but other things as well! We also offer fun activities for young and old alike. Foam parties, Olympics, cookery workshops and even colour runs are arranged and take place in a fun atmosphere.
Once a week our Vias campsite is transformed for a day into a real ship when we have the special pirate day. Costumes, games, shows, entertainment and themed meals will be available!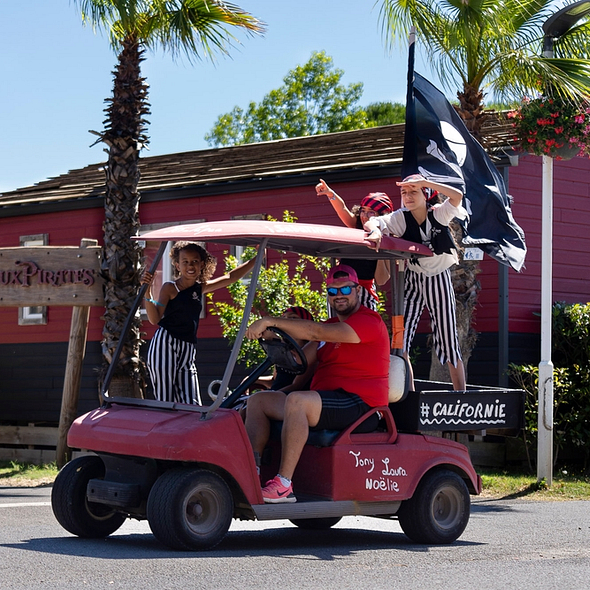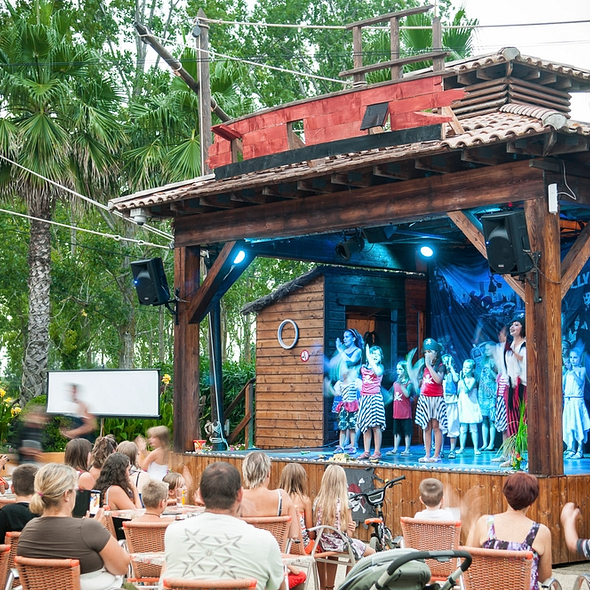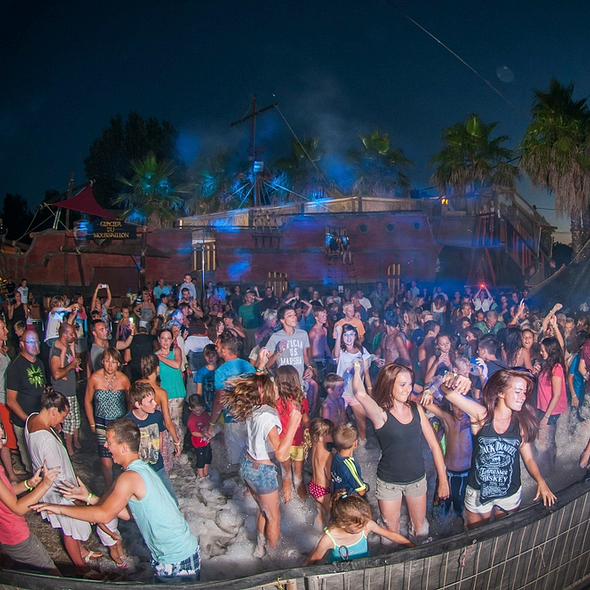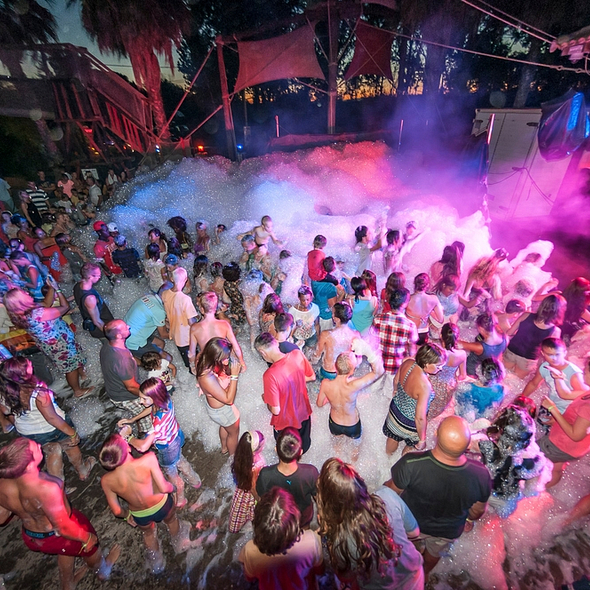 "California Circus", circus activities for everyone aged 6 or over
Notice to amateur circus enthusiasts – the "California Circus" provides you with an introduction to the delights of the circus, supervised by 2 professional leisure activity leaders.
On the programme:
• Juggling: ball, scarf, devil stick, flower stick, diabolo, ring, juggling club
• Aerial: trapeze, hoop, fabric
• Balancing: ball, slackline, slackline beam, rola bola,
• On the ground: acrobatics, rollovers, acro pyramid
• Trampoline
Registrations will take place on site.
The activities are open to everyone aged 6 or over, and groups will be formed based on age.
A show will be presented every Friday by the students.
Budding circus performers, don't hesitate – the activities are safe and suitable for all ages.
Kitesurfing, an iconic activity of our region!
Whether in Frontignan-Plage, Sète or La Grande-Motte, you will always find a spot to learn about kitesurfing or improve your skills!/strong>
In addition, we can count on our partner "Kite Family" to teach you this sport that is so close to our hearts!
The department of Hérault has excellent conditions which regularly combine light breezes and beautiful sunshine. Please don't hesitate to come to reception and ask us for more information!
See our kitesurfing offers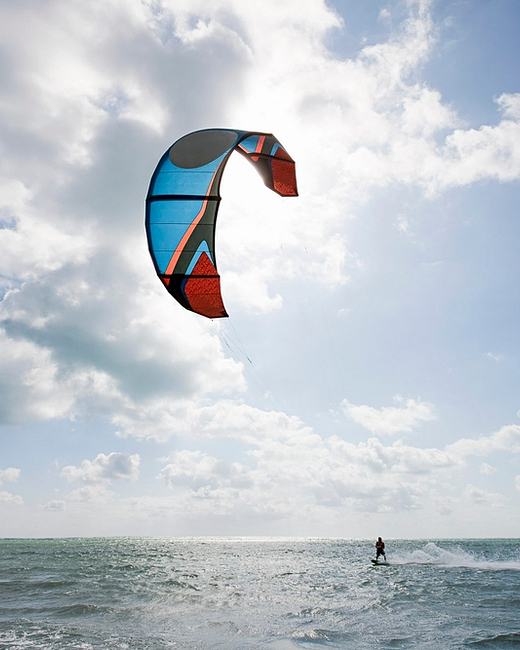 You have plenty to keep you busy around our Hérault campsite by the sea!
With our ideal location in Vias, you will be able to enjoy a wide choice of activities near Californie Plage during your stay. Usually with a slight breeze, our region benefits from excellent weather conditions for allowing you to discover and learn about certain water sports such as surfing, wakeboarding or water skiing.
For those who prefer to stay on terra firma, we provide you with all the information you need to explore the Occitanie region and its many tourist attractions.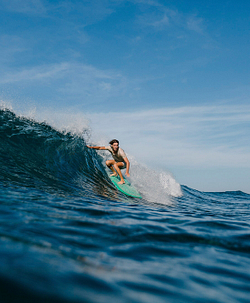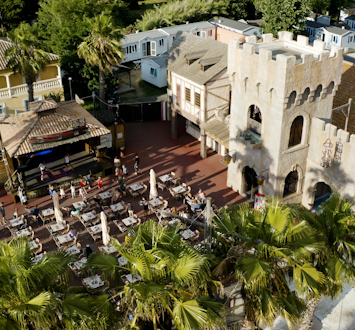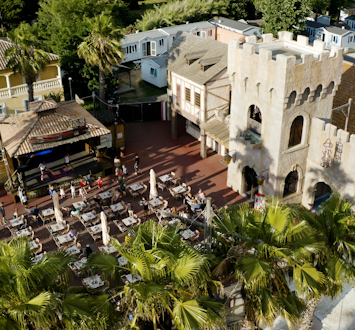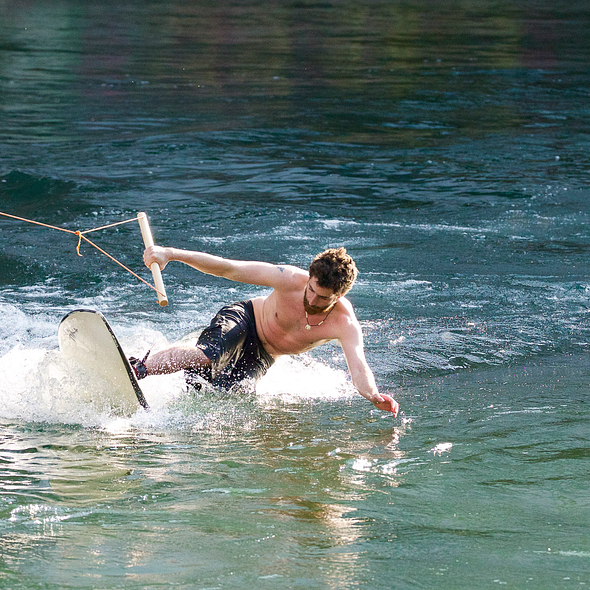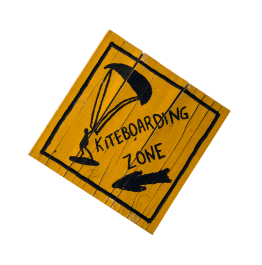 What pleases us most?
Seeing your eyes light up!
Every evening during high season we organise festive events so that your day at Californie Plage ends in the best way. Our aim is to offer you a varied and original programme each week, including magic shows, concerts, stage shows and cabaret events
Of course, we don't forget our traditional evenings and karaoke sessions, foam parties and discos are also part of the holiday schedule!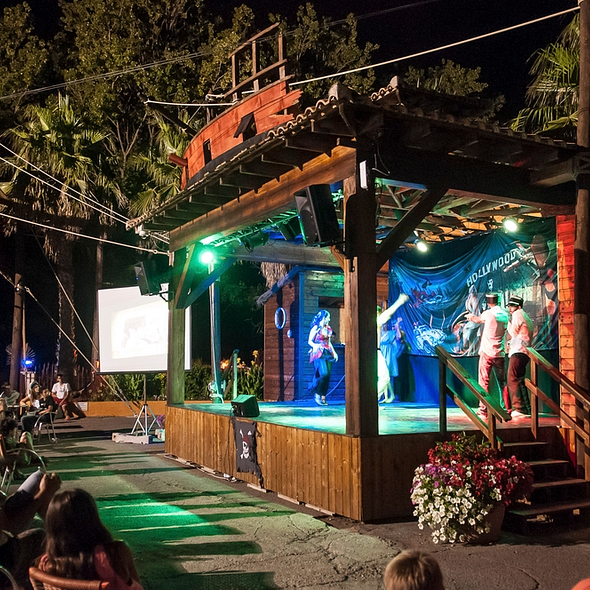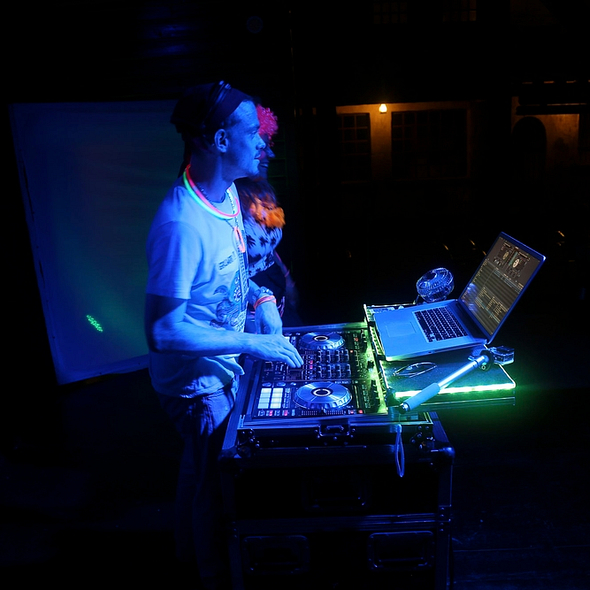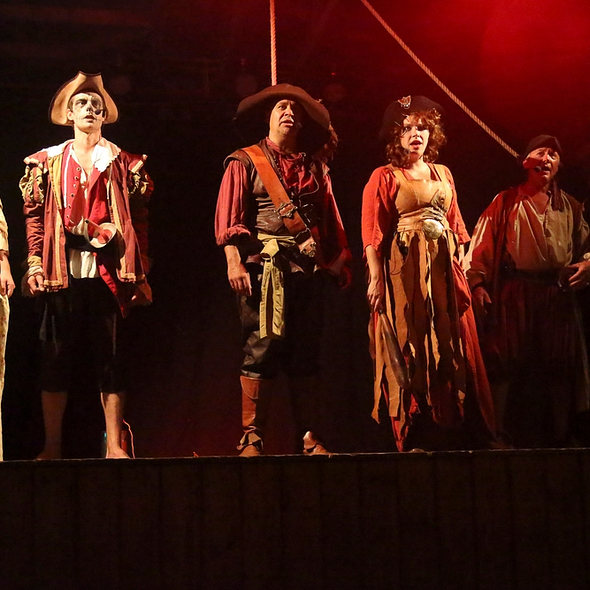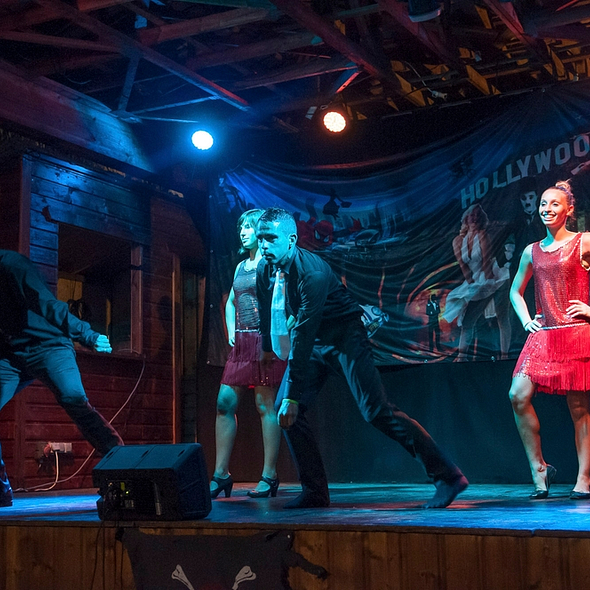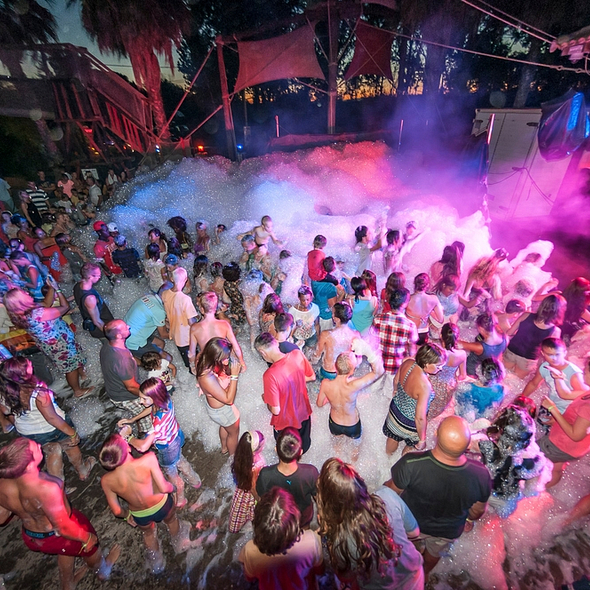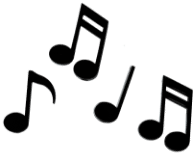 Their opinion counts!
"We loved our stay at the Californie Plage campsite! The entertainment on offer was exceptional and there was always a friendly atmosphere. The children were delighted to be real little pirates for the special day!"

Christina, age 35, Paris (08/2022)