Our actions for the environment
The greatest respect for nature
One of the Vias campsites that is most committed to protecting the future of the planet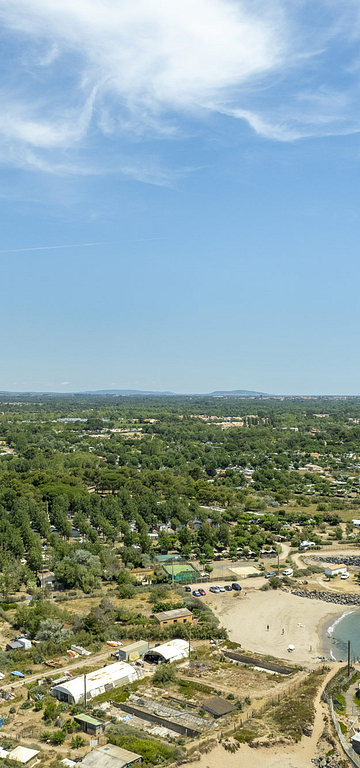 Environmental values
that we are proud to defend…
At Californie Plage we are fully aware that there is no longer any time to spare for the protection of nature. Every day we implement many eco-responsible actions to do our best to preserve the exceptional natural setting around us. For example, we favour short supply chains for the products used by our restaurants and provide a bicycle hire service location de vélos, in order to promote soft mobility.
Daily actions which we carry out with the fervent desire to make our tourist activity viable and sustainable for future generations. Our environmental approach has been rewarded and we are proud that our campsite has been awarded the Clef Verte label.
Saving energy
We use soft mobility such as electric golf carts or bicycles for moving around the campsite.
In order to limit our energy consumption, the indoor swimming pool is heated by a heat pump.
A large proportion of our rentals are labelled Clef Verte. With each renewal of a mobile home, we choose labelled accommodation which is environmentally friendly.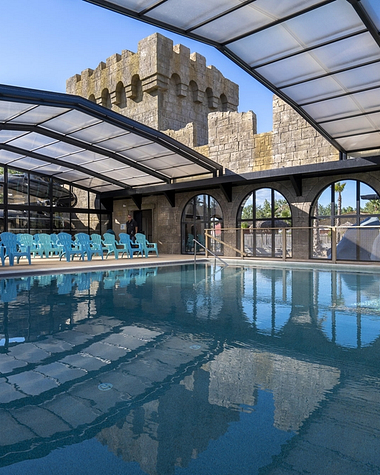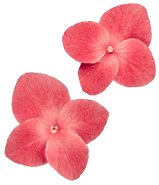 On a daily basis, solar panels allow us to supply part of our electricity consumption. The street lights in our Languedoc campsite are also powered by solar, the public lighting is activated according to a programmable clock and our accommodation is equipped with energy-saving light bulbs.
When purchasing new electrical equipment (refrigerators, microwaves, etc.), we choose appliances classified in economy category A or A+.
Stop/start cells are installed at the doors of the mobile homes for air conditioning.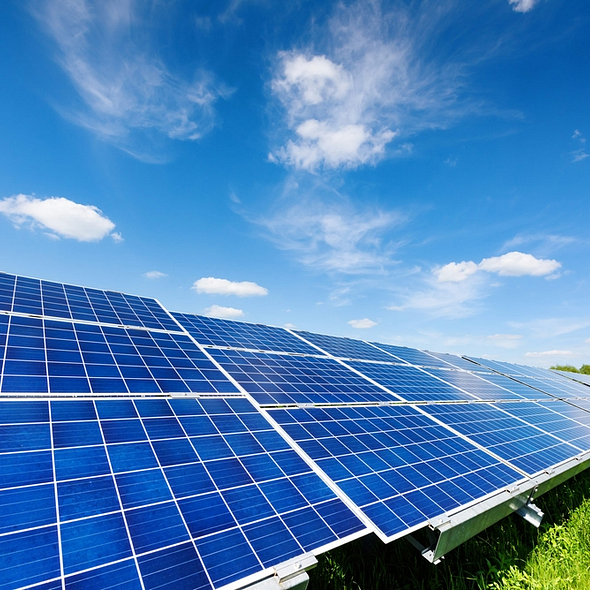 Reducing
water consumption
We are equipped with several water collectors and our hedges, flowers and flower beds are watered with a drip system partly fed by the recovery of water from the swimming pool.
Our washrooms/toilets are equipped with water volume reducers.
All of our staff are trained in the detection of possible leaks.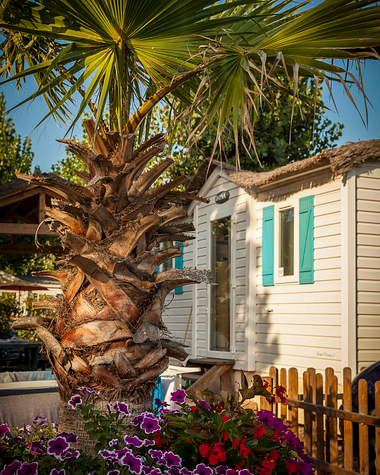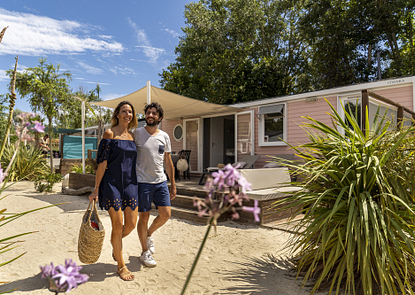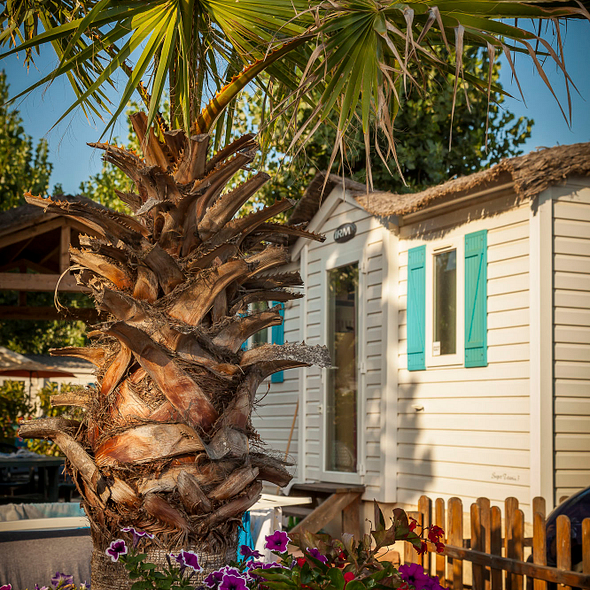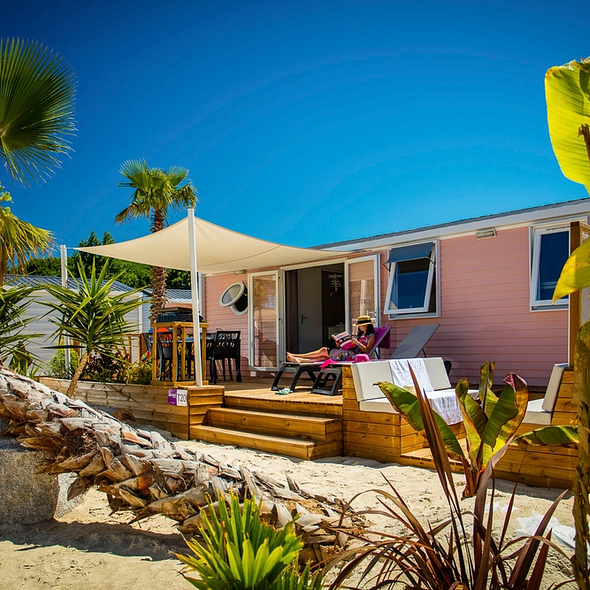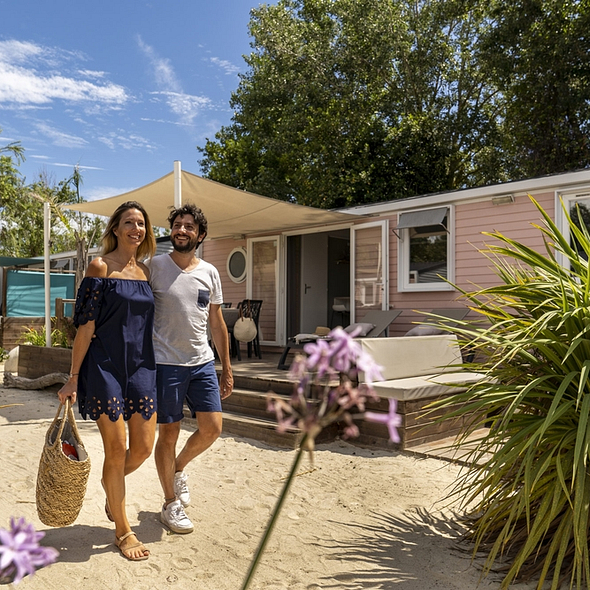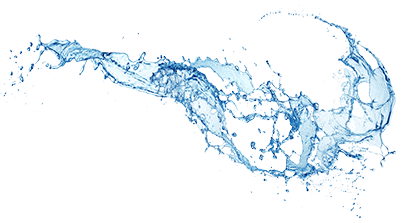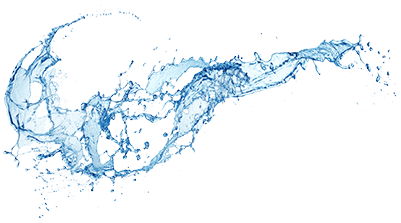 Limiting our waste
The campsite has an area dedicated to selective sorting of waste with containers for glass, paper, plastics and tin cans.
We have also set up collectors for plastic caps and for used batteries.
A 400 litre wooden compost bin is made available and allows us to fertilise our soil naturally.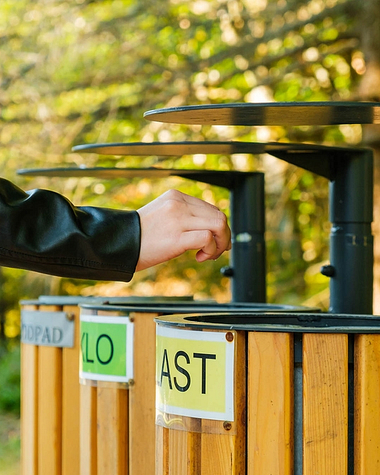 Maintaining
without polluting
Most of the products that we use for cleaning have ecological certification. Our goal is to use only environmentally-friendly products in the future.
We collect all green waste from our catering areas to make compost.