The swimming pool area
Cast off, head for happiness!
A Hérault aqua park with a pirate theme..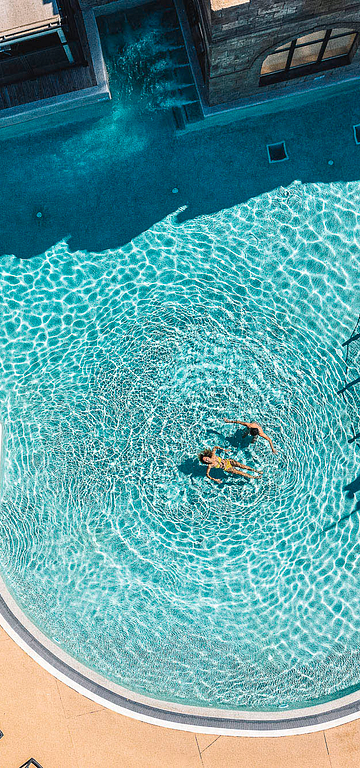 Ready to take the plunge?
A Hérault aqua park campsite with something for the whole family!
Whether you're young or old, after thrills or just a quiet break, you'll love the aqua park in our campsite in Vias Plage! Established in 2019, the campsite immerses you in the most agreeable way in the incredible world of pirates! Our objective? To provide you with the opportunity to relax, be refreshed, have fun and above all to be together and create memories together!
Open every day from 10 a.m. to 7 p.m. in low season and to 8 p.m. in high season, the swimming pool area is a must for your holiday enjoyment. A location with all the pleasures, in particular the site is equipped with a superb exterior with 3 pleasantly warm pools, a sunbed area, a slide and a water play area for children. Even though the sun very rarely hides its face in Vias, a covered area with a swimming pool is also available to you! Something to satisfy all your wishes…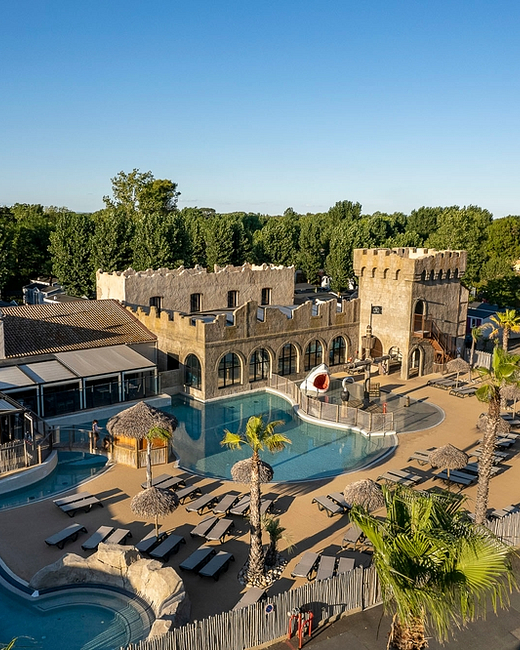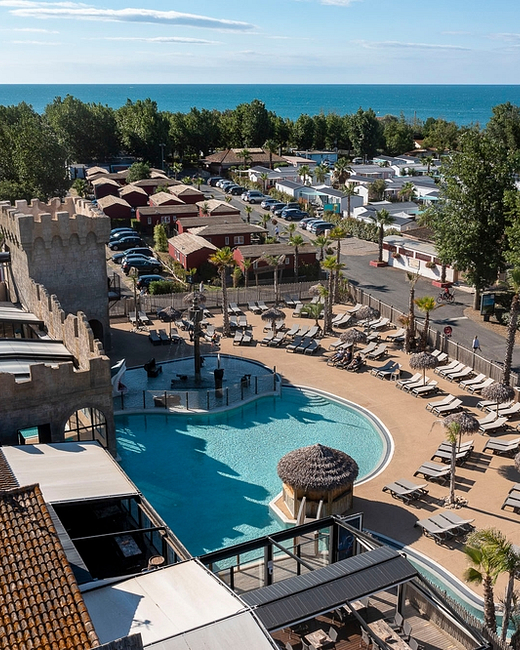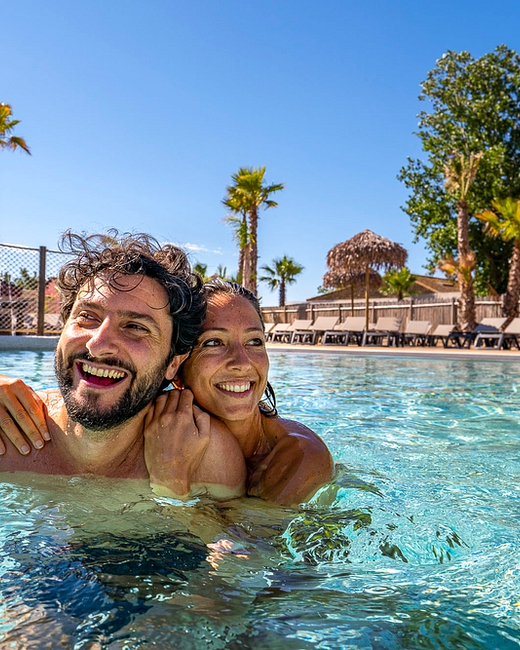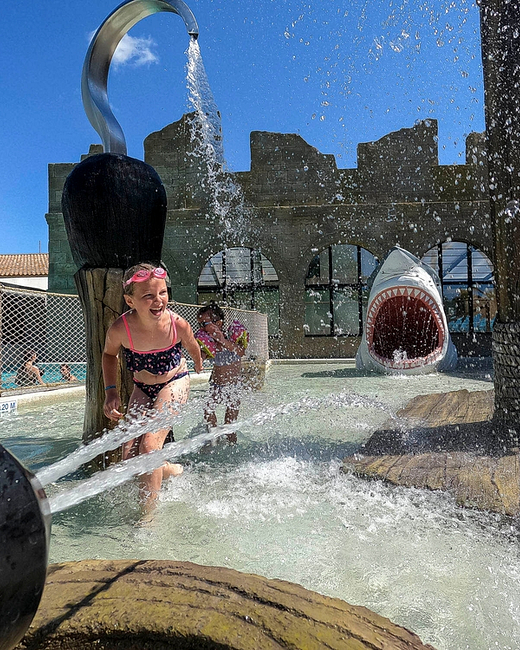 All the aquatic pleasures in one place for your holidays in Vias!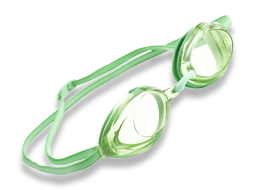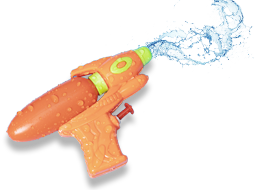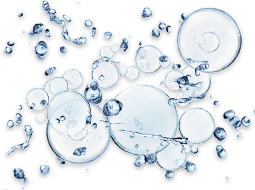 A Vias aqua park with decor to take you on a journey…
The rays of the southern sun will never have been as pleasant as during your holidays at Californie Plage! Designed so that you will have everything you need, the exterior of our aqua park will lead straight into the magical world of pirates!
On site, you will enjoy both a large pool of clear, pleasantly warm water to refresh you and also a superb water massage corridor with hot tubs to relax you! Thrill seeker? You'll probably love our fast slide! Accessed from an impressive castle tower, it will provide you with a surprising slide experience…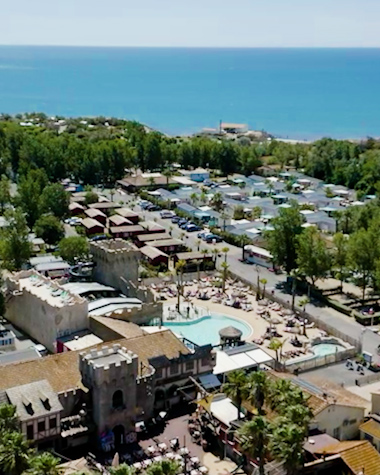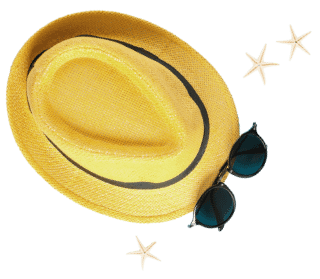 Our Hérault campsite with aqua park, a paradise for your budding little sailors!
How nice to be able to let your children have fun and splash around in complete safety! For their enjoyment (and yours!), they have a superb variety of water games. Inspired by a real pirate ship, toddlers can have fun taking on the large shark and the other animals with water jets, steering the rudder, and even getting sprayed by a giant hook!
To provide you with the opportunity to relax and take photos and watch them as they invent their imaginary little world, there is a sunbed area with many comfortable loungers beside the swimming pool area.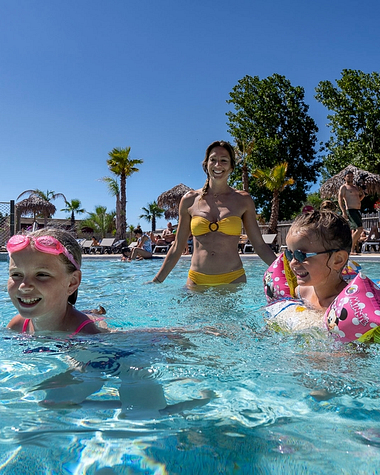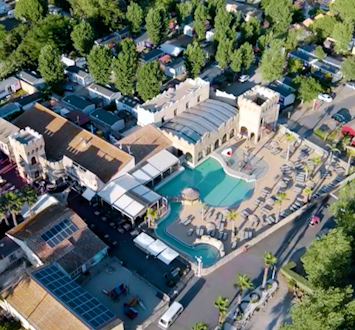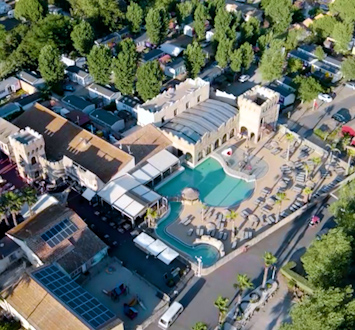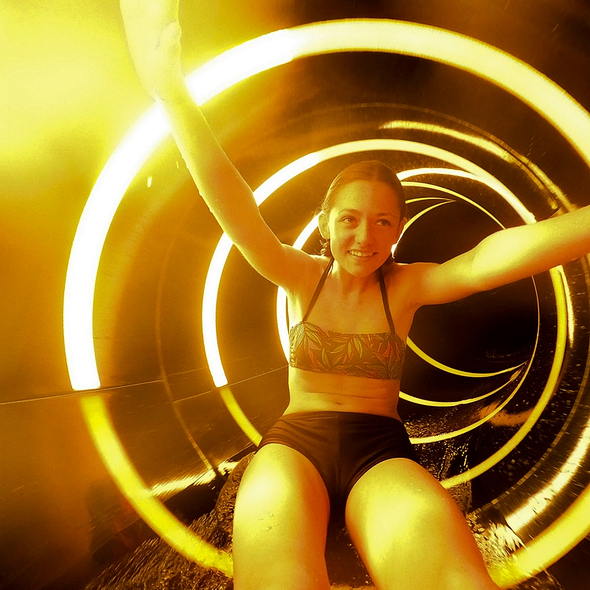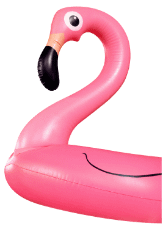 A particularly pleasant indoor area…
For those who want to swim a few lengths or stay warm when it's not so sunny, you're in the right place… Indeed, our Hérault aqua park campsite has a large covered swimming pool!
The pool is heated out of season and is open from April; it's the perfect place to relax and enjoy the pleasures of the water, whatever the weather. This is also where we organise our various water-based activities. Aquagym lessons and water-polo tournaments are included on the programme!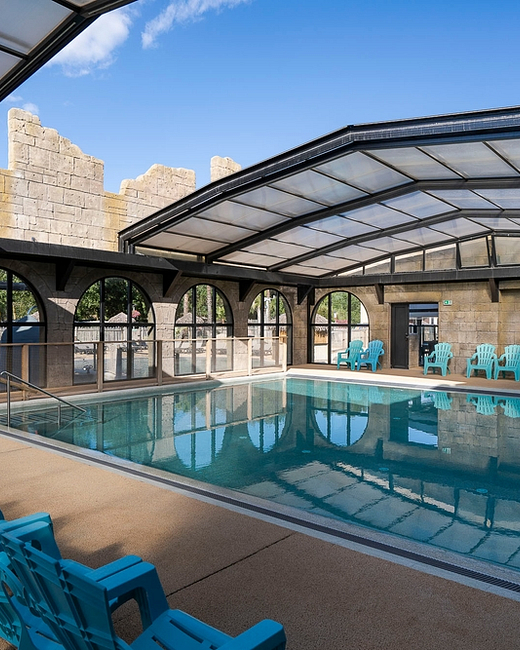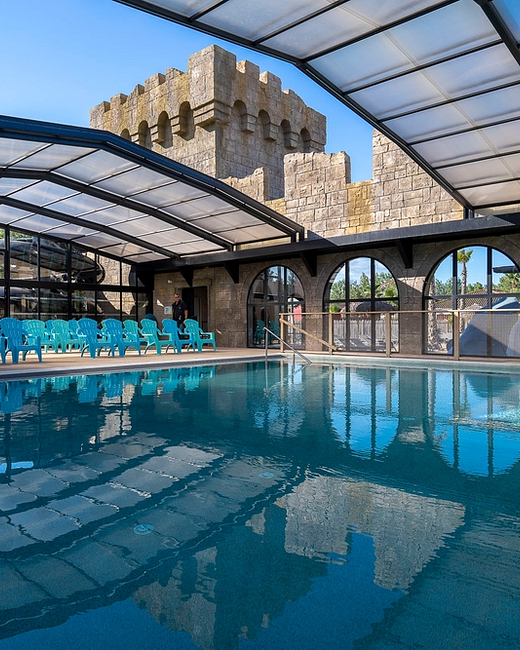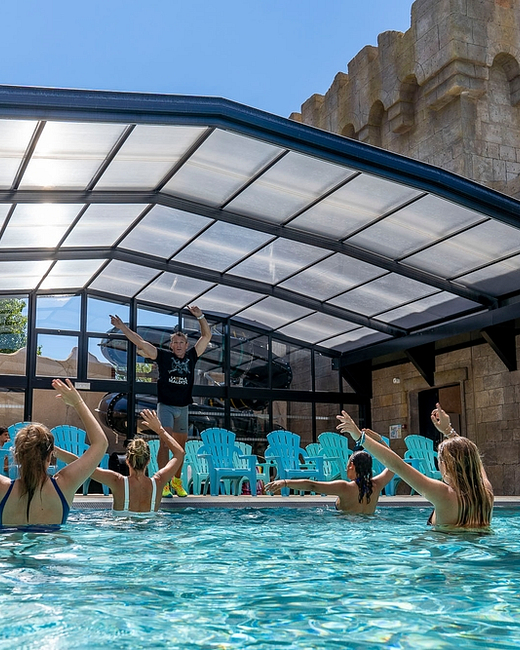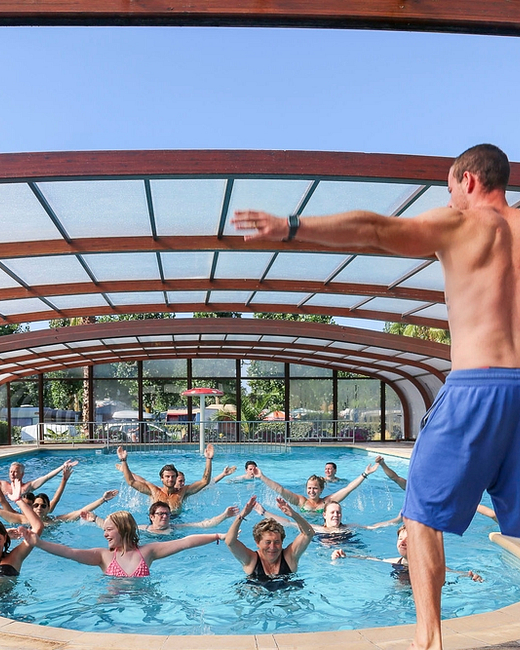 After your efforts, make way for some comfort!
The Black Pearl, our restaurant beside the swimming pool area
After an intense morning or afternoon enjoying the pool, your tummy's rumbling and that's to be expected! Bordering the swimming pool area of our Languedoc campsite, our Black Pearl restaurant will delight your taste buds.
With a view of the swimming pool area, it offers a varied and tasty menu that can be enjoyed on site or to take away!