Kids and teens clubs
Holidays that are so much fun
A Vias Plage family campsite where young people are pampered!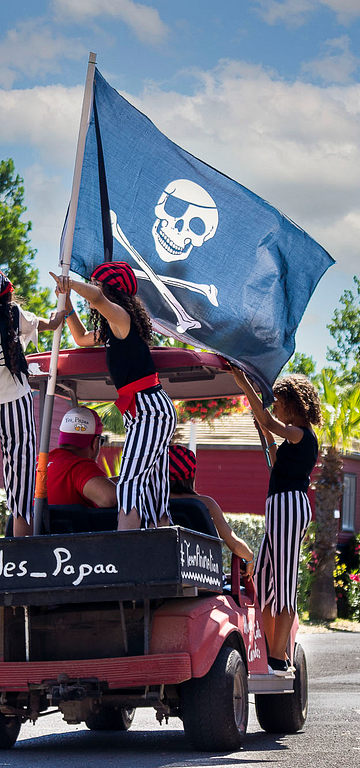 Everything to entertain them and make them happy!
In Californie Plage Vias our greatest reward is undoubtedly to see the huge smile on the faces of your children during your stay!
This is one of our main aims, and so we offer your children and teenagers many and varied options for entertainment and fun during their holidays. Clubs with activities according to age, theme days, entertainment programmes, evening shows… They'll want for nothing!
For the little ones, throughout the season we provide multiple services to make your life easier. In particular, you can take advantage of free equipment (reservation required) in your mobile homes with high chairs or cots.
You also have the option of renting prams or choosing the "Baby Pack" including a bathtub, everything needed for sleeping (sheets, blankets, mattresses) and special dining utensils. Finally, in June and September we organise activities for the under 4s with baby gym, babymoov to introduce them to the pleasures of water and even nice snacks for parents and children.
Kids clubs
suitable for different ages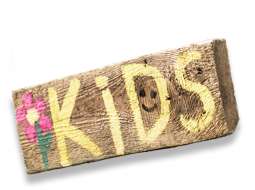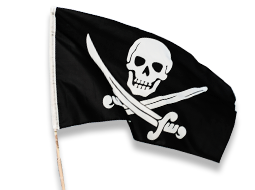 A varied programme of entertainment from morning until evening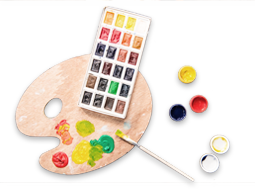 The sailors' club, a paradise for children aged 4 to 7!
Accompanied by our amusing "Pirato" mascot, your toddlers will enjoy a magical setting, immersed in the world of pirates. Supervised by enthusiastic and qualified activity leaders, the children can take part in multiple activities ranging from the make-up workshop to the mini disco!
Are you on holiday at our Hérault campsite and it's your child's birthday? At the mini-club, we will be happy to organise a little party in his (or her) honour! We may even have a nice surprise in store for him (or her)…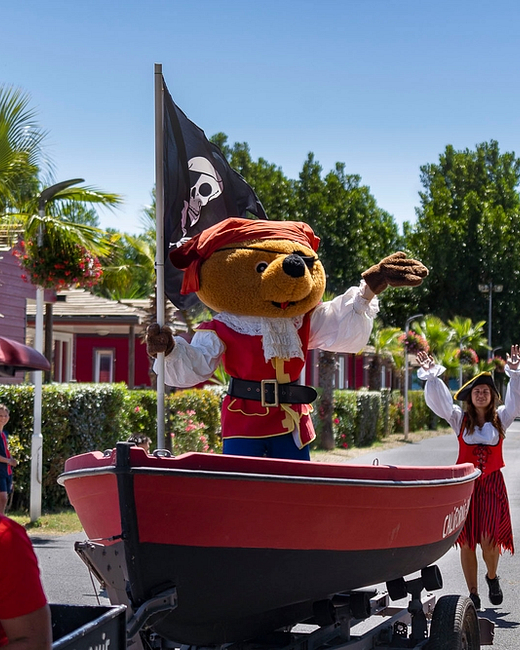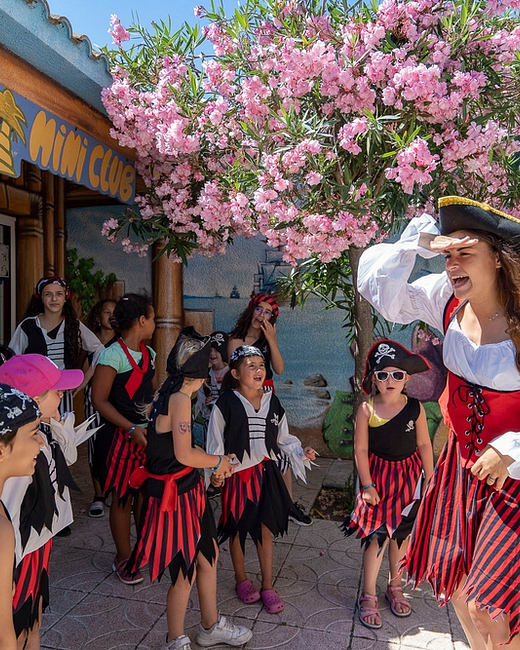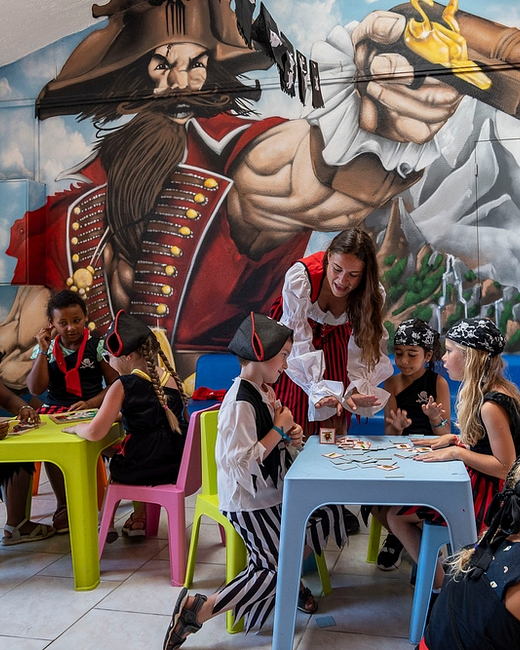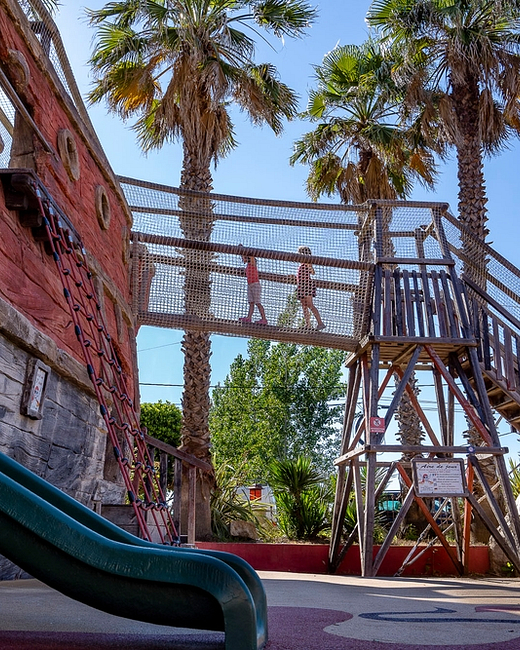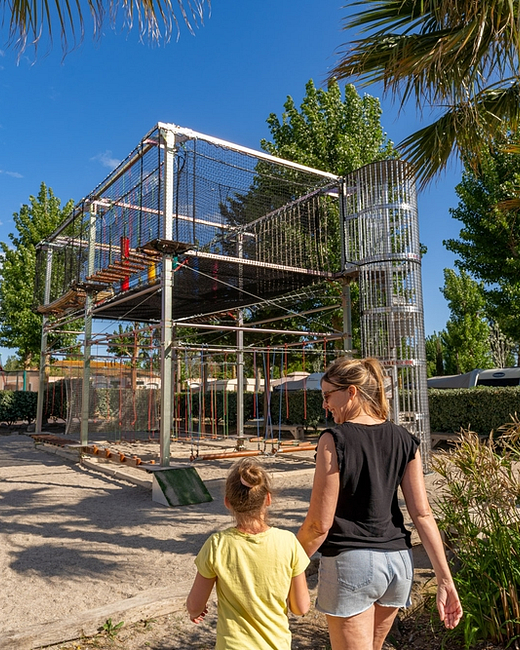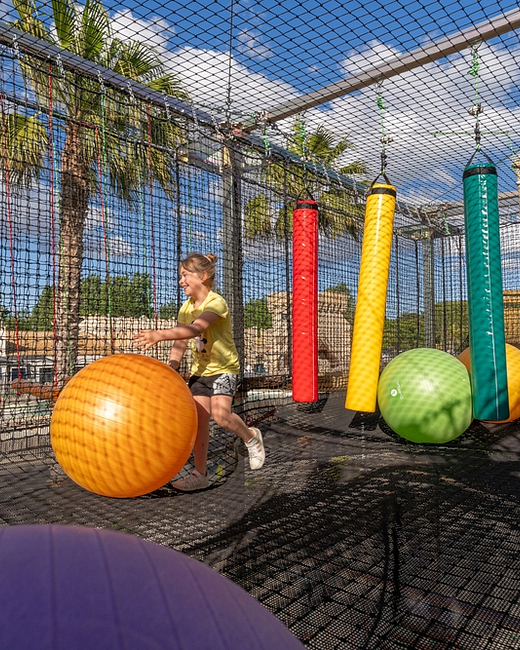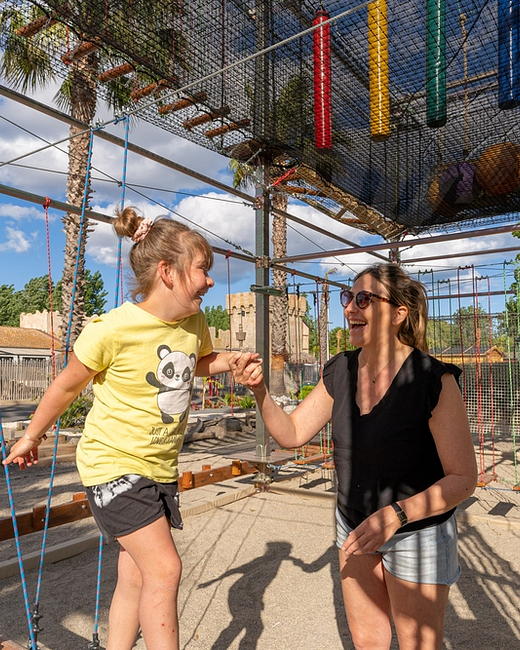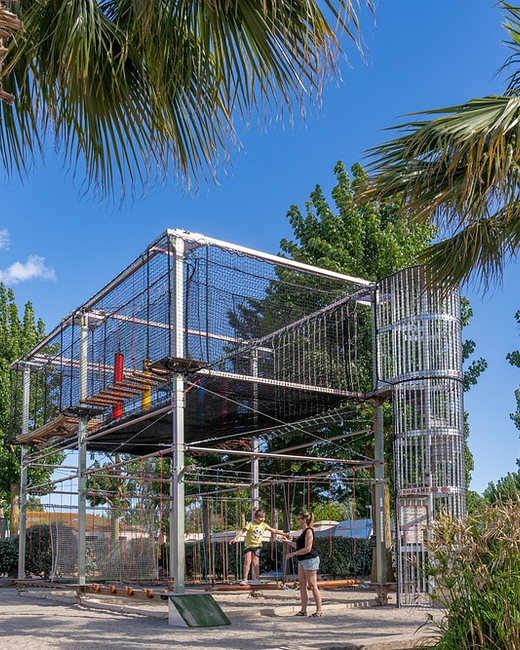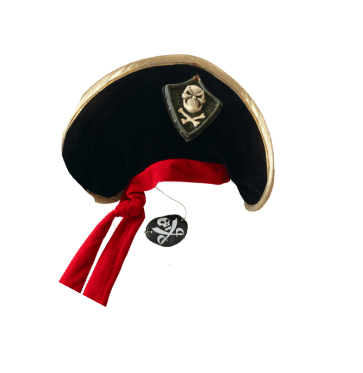 A varied programme of entertainment and a daily get together for pre-teens!
The Buccaneer's Club and the Corsair's Club welcome children aged 8 to 10 and 11 to 13. On site the children can enjoy a varied and fun programme involving manual and artistic activities. They can take part in cookery classes, drawing competitions and even go on treasure hunts…
Throughout the week, the children prepare a show which they will present to all the holidaymakers as part of a dedicated evening! Through dancing, singing and other talents, they will be happy to show off everything they have learned during their stay!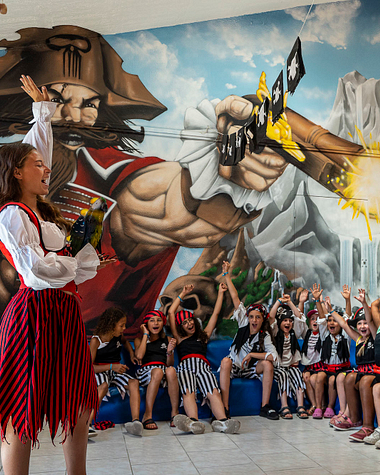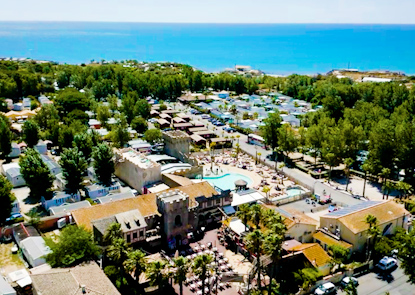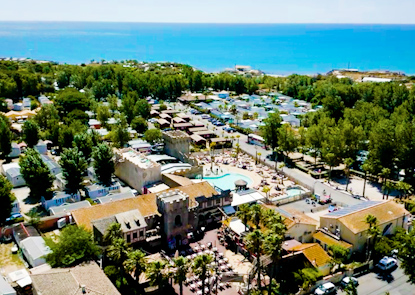 Teenagers also have a right to their own club!
Our Vias campsite welcomes teenagers aged 14 to 17 into the Captains' club! It's an ideal place to meet up with young people, and is open from 3 p.m. to 5 p.m. and sometimes even from 9:30 p.m. to 11:30 p.m. for the evening! Throughout the whole week the teenagers can enjoy a varied programme which adapts to their various wishes at the time. From sports Olympics to poker tournaments, there are many opportunities to meet new people and often it is very difficult to have to leave Californie Plage…
For their full enjoyment, teenagers also benefit from many facilities and equipment items dedicated to leisure! They can use the various sports grounds as well as the indoor games room to entertain themselves…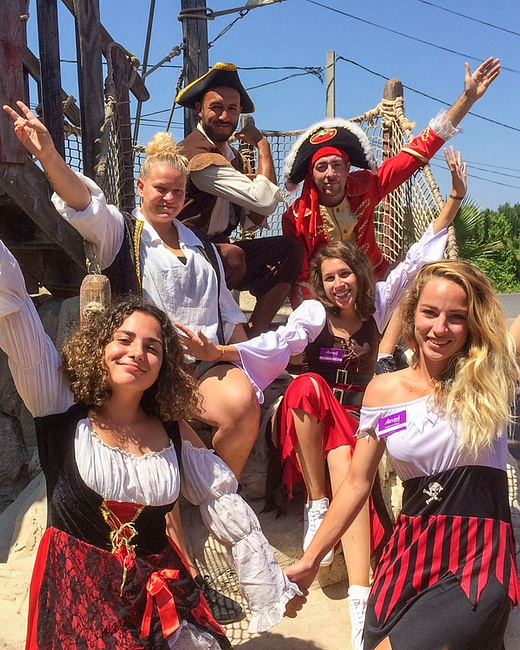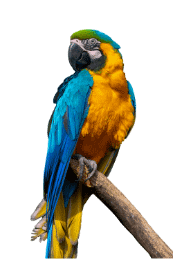 Creator of memories! Creator of memories!
Once a week, clear the decks for the unmissable pirate day!
It's a real tradition at Californie Plage! Once a week, we organise a day entirely dedicated to our pirate friends! On the programme, special entertainment and games, a large themed meal served at the "Black Pearl" restaurant, as well as original and stunning shows to bring this great day to a fitting close!
To immerse you in this incredible world, all the members of our team will be dressed up and we invite you to do the same!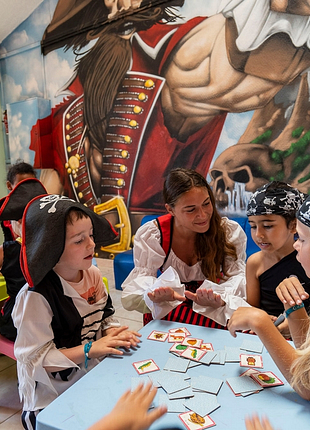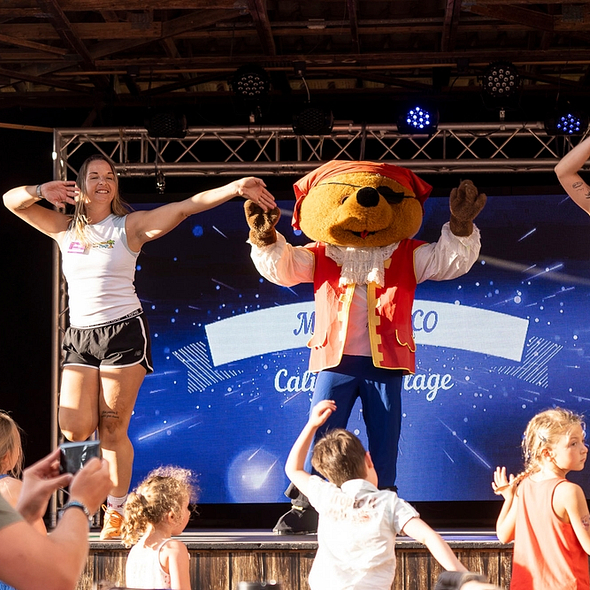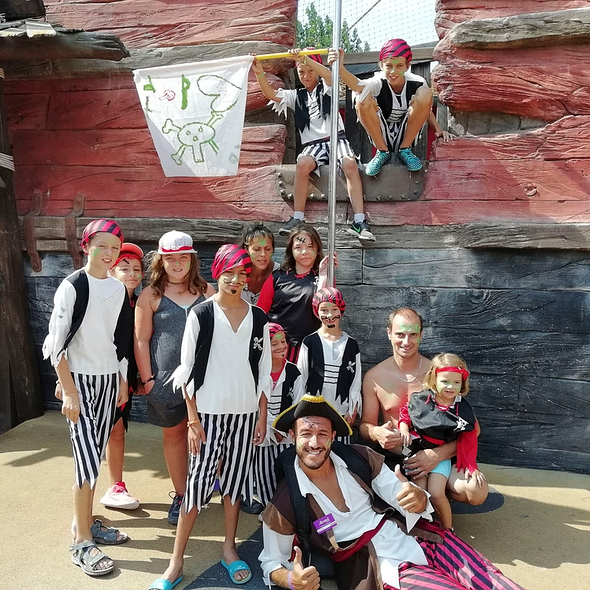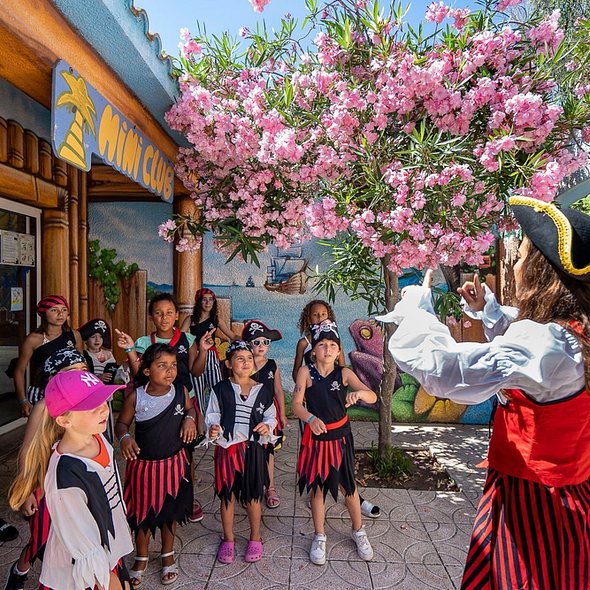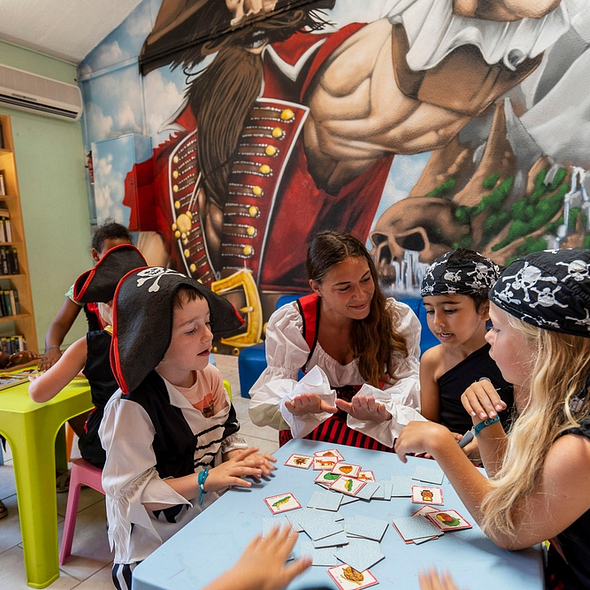 Evenings you won't forget in a hurry!
The perfect time to get together…
What could be better after a lovely day than to be able to all get together and share a festive evening? In our campsite in Vias we organise lots of events for young and old, such as magic shows, concerts or even disco evenings. In short, everything to entertain you and allow you to create wonderful family memories…
Discover our activities and entertainment events
Magic moments! Magic moments!