A seaside campsite in Hérault that you won't forget!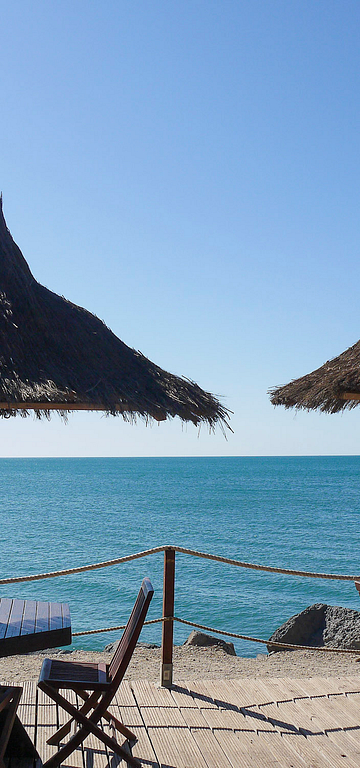 Enjoy your holidays in a warm and family atmosphere…
Our Californie Plage campsite is ideally located in Vias, a charming town in the south of Hérault, and is open from April to September. Taking its inspiration from the incredible world of pirates, our campsite area has many facilities for having a good time, including an aqua park with incredible decor and two dining areas, one of which offers an exceptional panorama of the Mediterranean.
We have been awarded the "Clef Verte" label and we make the environment one of our priorities, and are committed to offering you a natural and particularly lush and green resort setting for your holidays…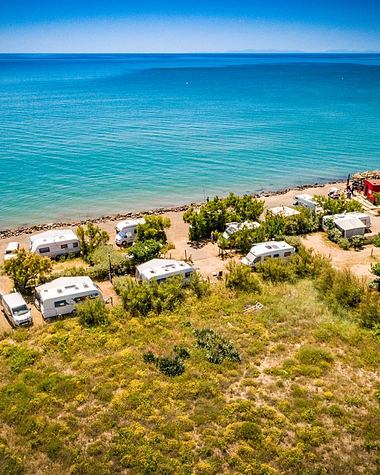 Well-being guaranteed at this Occitanie campsite with aqua park
Created in 2019, the Californie Plage aqua park will appeal to you right away. Immersed in the world of pirates, children will love the water play area and its breath-taking decor! And you can watch them make up all kinds of stories and adventures, as you relax in comfortable loungers adjacent to the swimming-pool area.
Want to treat yourself to some thrills? Our Languedoc Roussillon aqua park has a fast slide that is sure to provide you with excitement! Finally, for relaxation, three pools, an indoor swimming pool and a large hot tub are all available for you to enjoy…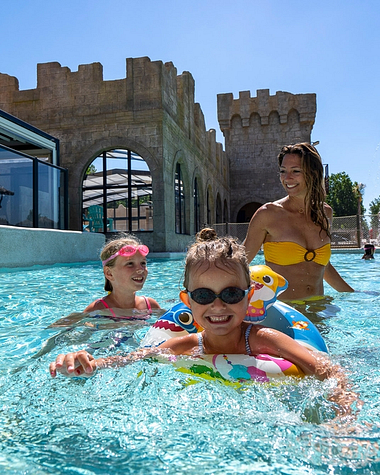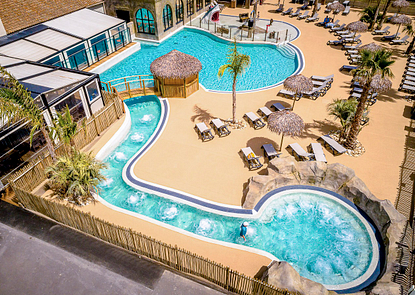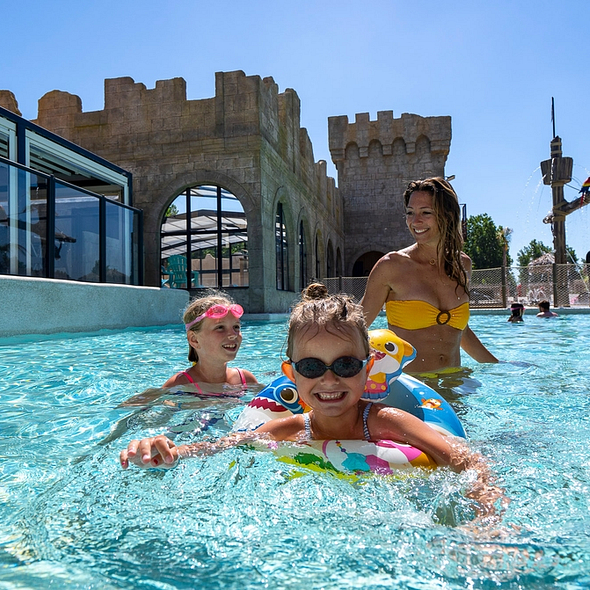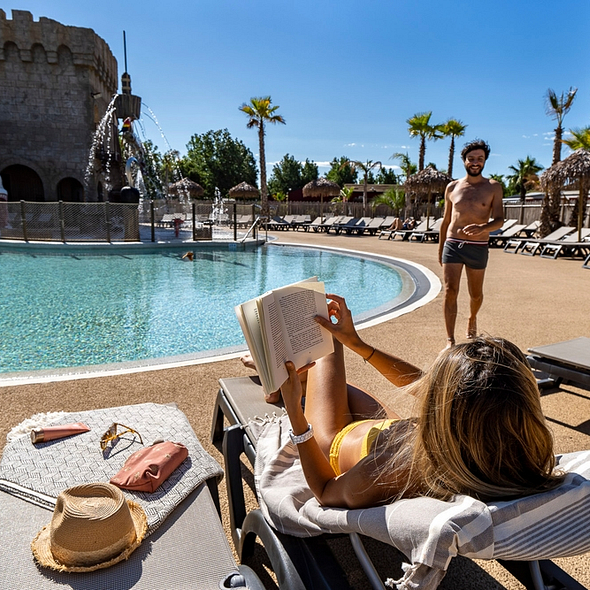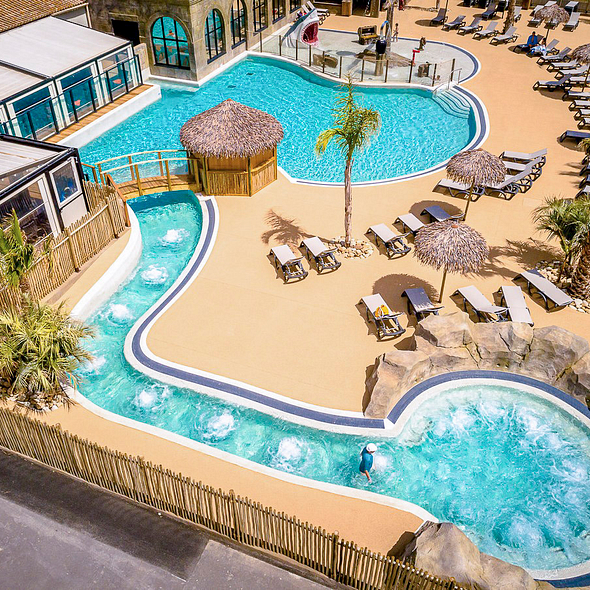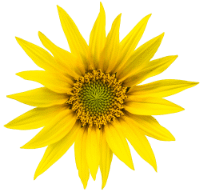 Your holidays in Vias will be spent in a green and dazzling setting! Indeed, at the Californie Plage campsite we are particularly attentive to the environment around us and carefully maintain our area on a daily basis to provide you with the most pleasant surroundings. Located in areas with trees and flowers, our accommodation units all have an outdoor terrace, equipped with garden furniture and even, for some of them, a lounge area with bench seating to offer you the maximum possible comfort! These are well laid out and also have a spacious and cosy interior
. Our Hérault seaside campsite also offers a great range of pitches for anyone wishing to put up a tent, or park a caravan or a motorhome! We offer spacious plots, divided into three ranges and equipped with an electricity connection and varying in size between 80 and 110m²!! To ensure your privacy and comfort, all our pitches are separated by trees or hedges and they are close to perfectly well equipped communal washroom/toilet facilities. The icing on the cake – we have pitches which offer a panoramic view of the Mediterranean sea…
Undoubtedly one of the liveliest Vias campsites!
A superb programme of entertainment awaits you throughout your stay at the Californie Plage. From morning to evening, we organise many sporting activities (step-tonic, water polo tournaments, etc.) as well as fun events (foam party, cookery workshop, colour run, etc.) which are available to all ages!
You also benefit from many facilities for your entertainment with family or friends, including an archery range, a multi-sports ground and table-tennis tables.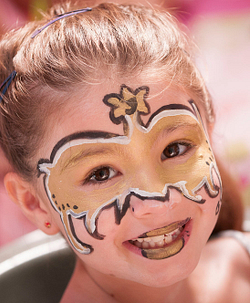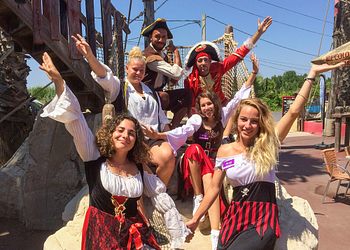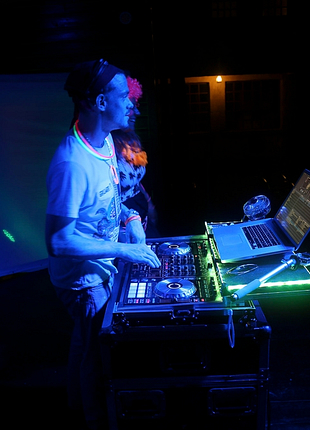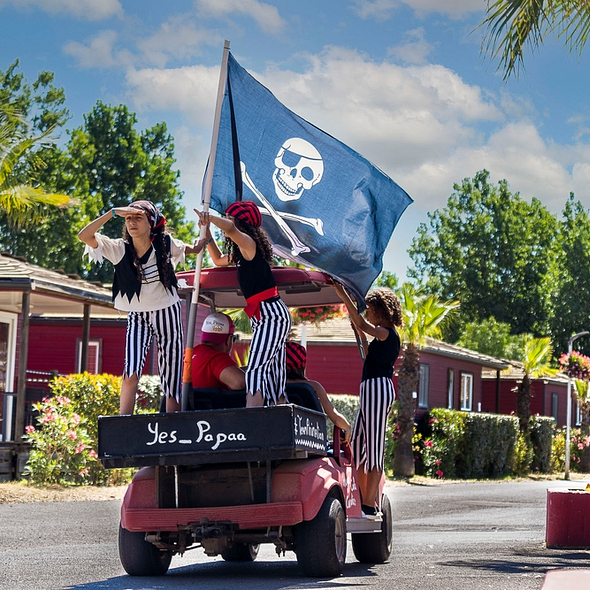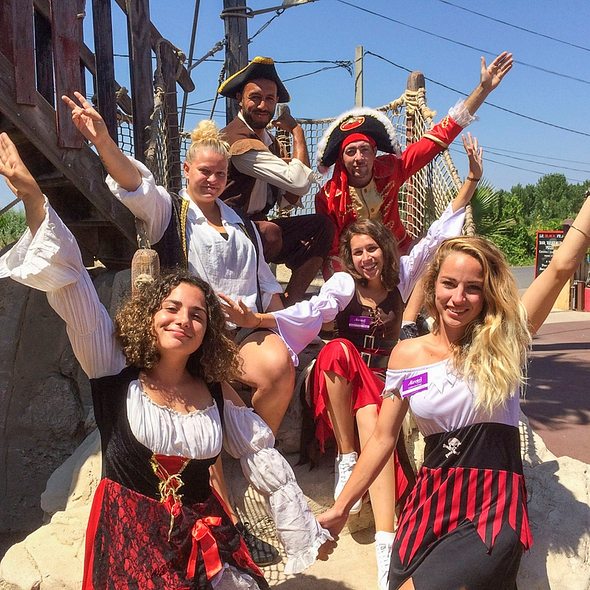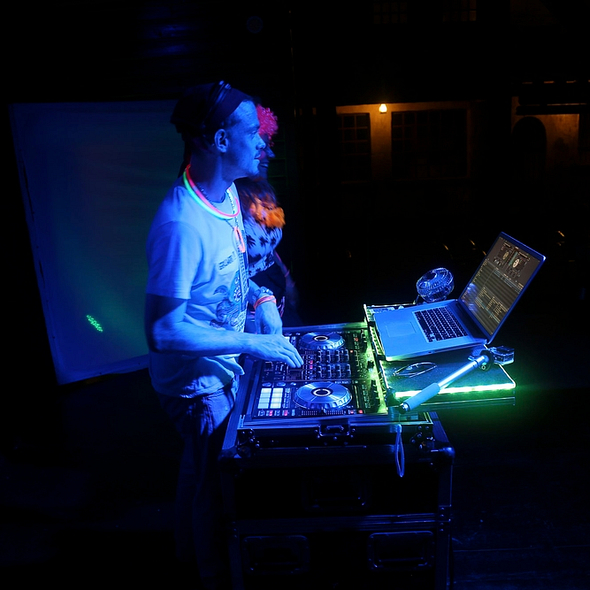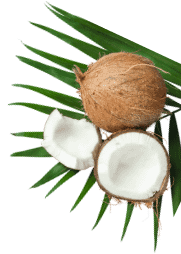 Your children will be pampered at our Hérault campsite! During their holidays, they can head off to the mini-club to take part in a variety of fun and creative activities. In particular, they will be able to bake, dance, create beautiful works of art and prepare a show which they will be delighted to present to you during a dedicated evening! Once a week, the little sailors can take part in our "special pirates" day where many games, special meals and entertainment activities are arranged.
Our idyllic location by the Mediterranean sea gives you the opportunity to participate in many activities away from the campsite. In particular, the region has excellent weather conditions for kitesurfing, wakeboarding or water skiing! We are also close to many sites of tourist interest such as the magnificent Canal du Midi. Need information about our beautiful region? We'll be happy to share our knowledge and best tips with you at the campsite reception!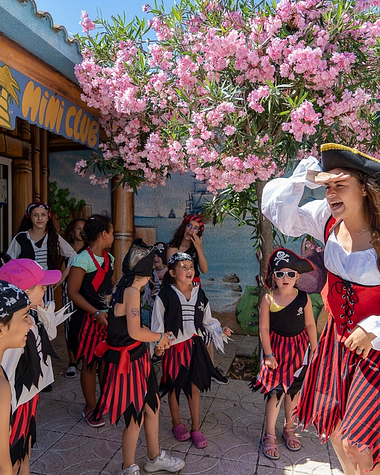 A campsite in Vias with everything you need to make your daily life easier!
"What will we eat this evening???" You'll no longer have to rack your brains to find out what to do about dining during your vacation!
In fact, at the Californie Plage you'll have the choice of two restaurants to satisfy the taste buds of the whole family. The first restaurant, the Black Pearl, has a pirate theme and offers a nice menu of salads, burgers, meats, fish, pasta and pizzas! It is open from morning, and you even have the option of choosing a half-board package for tasting all our specialities! This will guarantee you maximum peace of mind since it includes a breakfast + a lunch or dinner…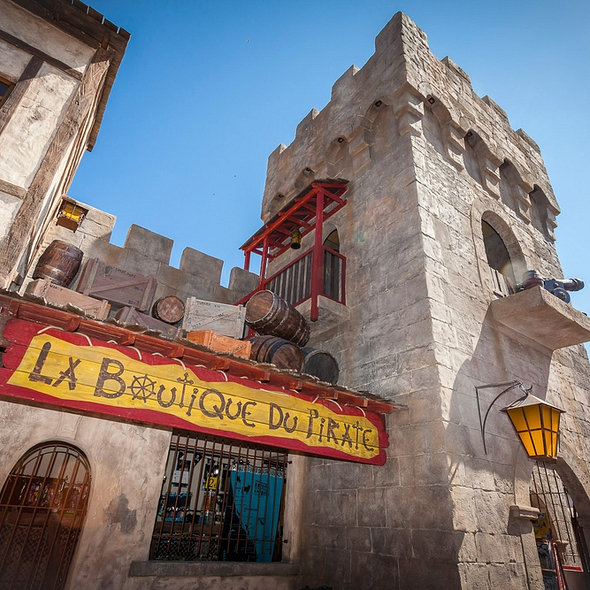 Our second restaurant, the Beach, will also delight the whole family! This restaurant is particularly popular with our holidaymakers since it enjoys an absolutely incredible location on the shores of the Mediterranean! There you can enjoy grilled fish and meat, with the choices changing depending on the day's deliveries, to guarantee you maximum freshness. We also offer a nice menu of cocktails, desserts and ice creams so that you can come and be refreshed during the afternoon, in a chilled and relaxed atmosphere!
You won't want for anything at our Hérault campsite! We offer you a range of services (services page link) to make your daily life easier. There is a mini-market offering fresh bread and pastries in the morning! This also sells all kinds of beach items and also offers a nice range of regional products to help you fill up your fridge! Want to explore Vias town centre?
We also have a bicycle hire service…